Breast Cancer Survivor and Author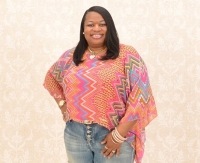 Surviving Breast Cancer During the COVID-19 Pandemic
Author Spotlight - Nicole Irene McCune | | carolinapanorama.com
https://youtu.be/l_Mx8Z4FMtc
Nicole Outen McCune "Abreast of Faith" | Facebook
Midlands Technical College Opens Learning Resource Center on Beltline Campus - Metro Columbia CEO
Nicole McCune | Midlands Technical College
Stylus 2017-18 by Midlands Technical College Literary Magazine - issuu
Midlands Tech awards 2,200 degrees to graduates age 16-92 | Colleges | carolinapanorama.com
Real Impact: Funds Donated to the MTC Foundation Positively Affect Students | Midlands Technical College
https://www.richlandlibrary.com/catalog?q=Nicole+Outen+McCune&item=1971334

https://fb.watch/nWfnwcPRlt/

https://www.youtube.com/watch?v=tQiCPb4Liz4

https://www.wltx.com/video/news/local/outreach/buddy-call-19/buddy-call19-survivor-nicole-mccune/101-17b6e540-d125-4b43-a58d-d12187682574

https://www.youtube.com/watch?v=Af7_7QuuI1A
Abreast of Faith-The Journal: The Journey Is Mine
Published by Nicole Outen McCune, United States of America
Buy from:

A Note from the Author
Dear Sister,
It was such a blessing and a pleasant experience to share my journey in my book, Abreast of Faith-You Can't Take What is Mine. My prayer is that my story has touched you in a positive and meaningful way. As I started on my journey in 2020, my faith was not as strong as it is now. During this time, we were in a global pandemic, and while I had much support around me, I found myself by myself quite a lot because of the mandatory shelter-in-place order to prevent the spread of COVID-19. After a breast cancer diagnosis and losing my father to pancreatic cancer while undergoing breast cancer treatment, I felt defeated and discouraged. As I began to write for my strength and share my story with others, it helped me emotionally and spiritually.
I have created this journey journal to encourage you to keep writing and to keep fighting! Write your healing into existence because you, too, have a story to tell. Keep the faith!
Faithfully Yours,
Nicole Outen McCune
Breast Cancer Survivor and Author
Paperback | 98 pages | $10.00 USD | 8 x 0.23 x 10 inches | 9798458909327 | September 25, 2021